The principals of the firm, Vanya Bojanovic and Eric Bonett, have been providing networking solutions for the past fifteen years to many differently sized companies in different fields. Eric and Vanya met in 2011 and began helping each other on various projects. In 2014 they joined forces to create EVB Technology Consulting Group.
Eric Bonett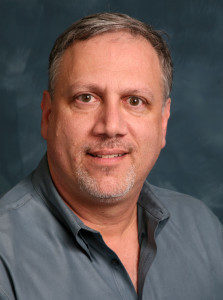 Eric Bonett graduated from Trenton State College (now the College of New Jersey) with a Bachelor's of Science in Business Administration/Accounting.  He earned his CPA while working in public accounting before moving over to the private sector. In the private sector, he worked alongside IT managers and programmers to design reports and extract data in order to gain insights into the company's inventories, products, and margins.  The knowledge he gained from working with the IT department allowed Eric to be promoted to IT Manager.  His biggest success in the role was reducing costs and more efficiently connecting the 150 people in the New York, New Jersey, and Asia offices.
Eric started Eric Bonett Consulting in 2005 to focus on the needs of small and medium businesses. His background in business operations and cost management enables him to bring technological understanding to his clients.  He knows that new technology can be scary, but also exciting, and his goal is to make the technology seamless and help clients utilize it correctly.
Eric has lived in Monmouth County since the 1970s. When he's not working, he can be found bicycling throughout the county or playing in his classic rock cover band, 40WiNX.
Vanya Bojanovic
Vanya was raised in Fort Lee, New Jersey and graduated from Tri-County Technical College in Pendleton South Carolina with a degree in Electronic Engineering Technology. He took extracurricular courses in programming and troubleshooting Honeywell Industrial Controllers and Fiber Optic Cabling.
He worked for NCR Corporation in the manufacturing department troubleshooting and repairing computer, graphic and multi-io boards at the component level. He advanced to the Quality Assurance Engineering Department designing and implementing certification test suites for hardware, software integration and BIOS compatibility testing.
He then joined AT&T Global Information Solutions in the Network Compatibility Lab testing a wide range of Network Operating Systems, Network Adapters and Networking equipment across the full range of AT&T computer systems. While at AT&T he attended professional courses in fiber optic cabling, LAN and protocol analysis, SCSI technology, Wireless Technologies, and earned his Novell Certified Network Engineer certificate.
In 1996 he moved to Ocean City New Jersey and started Network Labs, Inc. a computer sales and solutions company that provides computer systems and solutions to small and medium sized business. He was involved in all aspects of the company from consulting, design, procurement and implementation of solutions.
While at Network Labs he continued to take professional courses such as Cisco ICND and Microsoft Active Directory to name a few. When he is not working, which is not often, he enjoys travel, surfing, snowboarding, cooking and music.